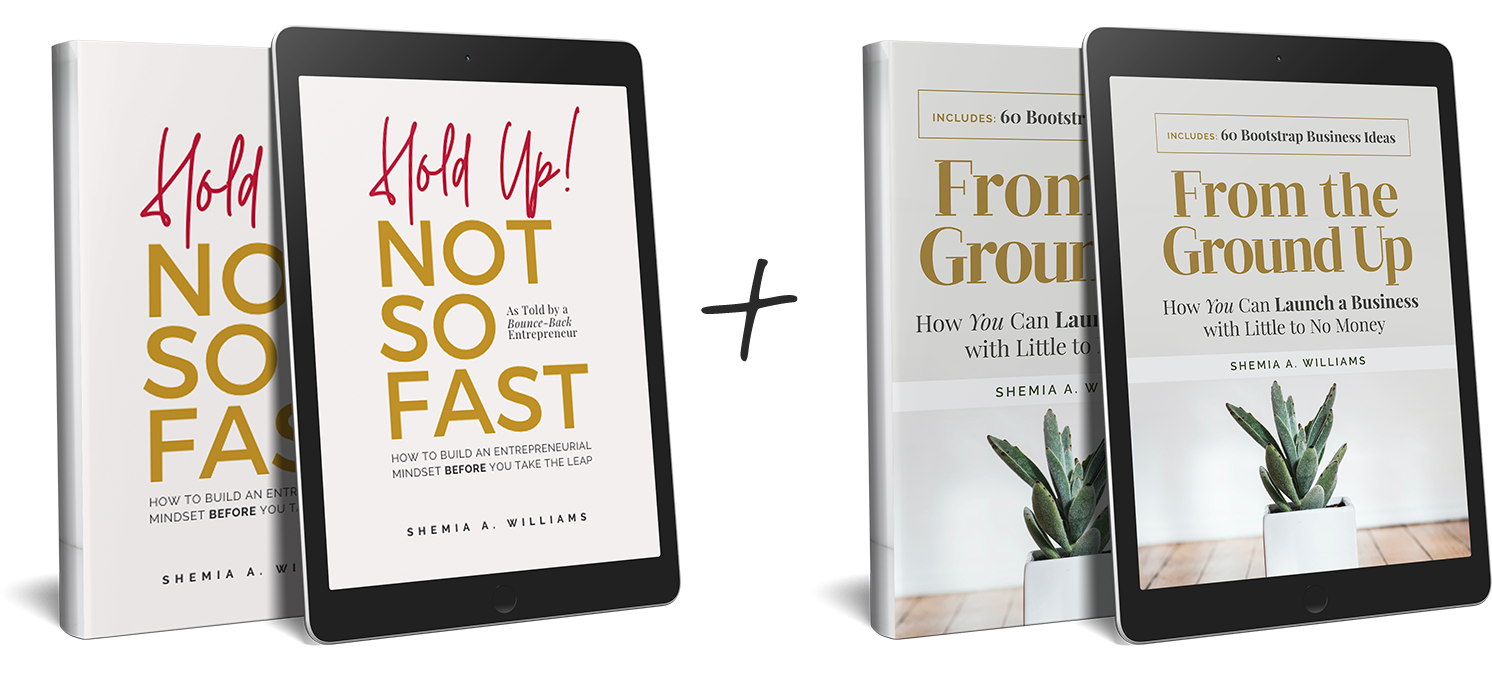 SIMPLE LAUNCH Starter Kit
On Sale
The SIMPLE LAUNCH Starter Kit features two books from BCG Academy's library at a discounted rate.

BOOK 1
Hold Up! Not So Fast: How to Build an Entrepreneurial Mindset BEFORE You Take the Leap 
(Sold separately for $7)

In this book, I'm sharing what I wish I knew before I left my "good job" the first and second time around...and it's probably not what you're thinking.

This book is for you if you're still in the decision-making phase trying to plan your exit strategy from your 9-5 or trying to decide if entrepreneurship is something that you want to pursue. You'll learn what mindsets and habits you need to start adopting now before you head out on your own.

BOOK 2
From the Ground Up: How to Launch a Business with Little to No Money Upfront 
(Sold separately for $14)

In this book, I share 7 proven strategies for starting a business on a tight budget with 60 business ideas that you can start now.